With all the love of analog film photography
Classic Film Presets 2021 for Lightroom
Introducing Classic Film Presets 2021, the ultimate tool for achieving iconic film looks in your photography. With a collection of over 40 film presets, you'll have everything you need to emulate the colors and tones of classic film stocks, including Kodak Portra 400, Fuji Superia 400, Ilford HP5 Plus, Fuji Velvia 50, Agfa Vista 400, and Kodak Gold 200. We've also added Lomo 400 and Lomo 800 presets for the first time. These presets come in various versions to simulate the effects of overexposure and underexposure, giving you even more control over your final image. Additionally, we've included 3 scanner profiles to simulate the most important Lab Looks. As a bonus, we'll be constantly updating our list of presets, so you'll always have access to the latest and greatest film looks. Upgrade your editing game and give your photos a timeless, cinematic feel with Classic Film Presets 2021.
Buy!
Classic Film Styles 2020 for Capture One
Unlock the full potential of your raw images with the Classic Film Styles for Capture One. These 61 film styles emulate the look and feel of popular negative and positive films, allowing you to achieve the perfect aesthetic for your photos. These styles are designed to be user-friendly, easy to understand and seamlessly integrate into your Capture One workflow. Whether you're a professional photographer or a hobbyist, these film styles will help you achieve the look you want without the complexity and expense of other options.
Buy!
Buy Presets, Give Love!
A varied selection of Lomography films are waiting for you here. Lomo 100, 400 and 800 you all like a lot, but the really good thing is that all the profits are donated to refugee charities.
Help now
This is for real film enthusiasts!
Kodak Kodachrome is dead and Kodak Vision 3 is hardly being developed by any lab. No problem, because we just do it digitally.
Classic Vision 3
Kodak Vision 3 Presets are an absolute must-have for any professional photographer looking to take their work to the next level. These presets are designed to emulate the classic look and feel of Kodak motion picture film stocks, giving your digital photographs a cinematic and organic feel. With the Kodak Vision 3 Presets, you'll be able to add a touch of nostalgia to your images, making them truly stand out from the crowd. These presets are incredibly versatile and will work with a wide range of photographs, making them perfect for any project, whether it's portrait, landscape, or anything in between. If you're looking to take your photography to the next level, head over to The Classic Presets online store and get your hands on the Kodak Vision 3 Presets today. These presets will help you elevate your work and bring a touch of film magic to your digital images.
Buy!
Classic K14 (2020) Kodachrome Lightroom Presets
Revive the nostalgia and magic of Kodachrome with our Lightroom presets. Our Kodachrome 25, 64, and 200 presets will transport your photos to the iconic style of National Geographic. Experience the richness and depth of Kodachrome film, now available for digital photography. Get the Kodachrome look you've been missing and elevate your photography to new heights. Try them out now and see the difference for yourself.
Buy!
Almost Free Lightroom Presets
Classic Technicolor
The Classic Presets are inextricably linked to my love for Magnum P.I., because after countless episodes and with tired eyes, but an alert mind, the work on the Classic Presets began without knowing where all this would lead. Back then, I wanted to bring Kodachrome to life and became a crazy scientist, hoping for a flash in the middle of the night, that would bring his monster to life. I didn't know then, that I had really created a monster. An unquenchable thirst for knowledge has dominated my actions ever since, and I have plunged much deeper into the matter.
Buy for 3,99€
Classic Neg
Fuji is trying to do the balancing act between the old and the new world, and it works brilliantly. We all love cameras like the X100 or the X-Pro series, but not just because of the feel and rangefinder design. Film simulations such as Classic Chrome, or Acros have also played a big part in the popularity. The Classic Neg is brand new and we Leica, Canon, Nikon and Olympus photographers are a bit envious of it. There is no reason to be jealous anymore. Here comes a Classic Neg inspired Lightroom preset!
Buy for 3,99€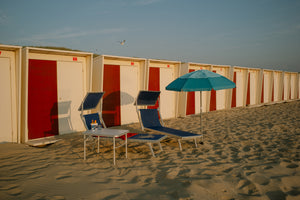 Fujifilm 400H
What a shame, Fujifilm you took Pro 400 H away from us. It is incomprehensible and very painful. Whether you use Lightroom, or Capture One, download some 400H love and dry your tears with it.
Buy for 3,99€